How Netcompany-Intrasoft gained
full visibility and a single source
of truth on the organization's IT and
Business Process landscape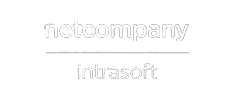 Creating shared visibility into the IT landscape
Netcompany-Intrasoft is an established European IT Solutions and Services Group with a strong global presence and a track record of delivering high-quality solutions to a diverse range of public and private organizations. The company is headquartered in Luxembourg and was originally founded in 1996.
Netcompany-Intrasoft was seeking to accurately visualise its IT landscape and business processes. With multiple systems and applications in use across different business units, it was difficult to get a complete view of the entire IT environment quick and easy. Furthermore, Netcompany-Intrasoft had the goal to improve the management of its IT operational investments and IT operational costs in a more efficient and effective way.
Netcompany-Intrasoft sought to consolidate its operations on common systems to achieve greater efficiency and cost savings. This required the integration of all business processes across different units, including Procurement, HR, Sales, Delivery, Finance and more.
Enterprise Architecture Mapping
Netcompany – Intrasoft's main goal was to gain clear real-time accurate automate centralized visibility on their IT landscape including the assets and their dependencies, as well as the organization's business processes and their ownership. Furthermore, they needed a single source of truth for this information for anyone to reference at and update when needed to reinforce their agility to adopt and adapt quickly to changes to serve the business needs.
Netcompany – Intrasoft managed to solve this issue by using code4thought's,
Enterprise Architecture Mapping
. With this service we elicit all the relevant information from the involved parties, record it in a well-known standard (like
archimate
), present it to the relevant stakeholders for validation and finally, exhibit the artifact in a requested format as well as potential risks and mitigations towards the management.
A special request coming from Netcompany – Intrasoft was the need to also map the business processes and connect them to the relevant IT assets.
Unprecedented complete view of IT and Business Process landscape
A comprehensive understanding of the IT and business process setup was achieved via enterprise architecture mapping.
Single source of truth for entire IT landscape and process ownership
A centralized repository now serves as a single, accurate source for all IT landscape and process ownership information.
Improved stakeholder understanding of the relationships and dependencies between business applications
By having an explicit real-time mapping between the business processes and the applications used by them, stakeholders now have a clear understanding of the impact and bottlenecks applications create for specific business processes across the organization.
Application rationalization in support of key business capabilities
The EAM service allowed for an effective application rationalization, aligning applications with strategic objectives. This process examined each application's functionality, technical fit, and business value, helping to identify underutilized or unnecessary applications.
Informed decisions on application rationalization in support of key business capabilities
With a comprehensive, real-time view of the IT landscape, the company can now make more effective decisions on application utilization. This has streamlined operations, reduced redundancies, and enhanced efficiency, providing a competitive edge by allowing quicker, informed decisions based on accurate, current information.
"C4T's Enterprise Architecture Mapping service provided us with insights into our enterprise architecture repository, leading to fact-based decision-making and shedding light on potential risks across our IT landscape."
– Alexandros Efstathiadis | IT Operations Director @ Netcompany – Intrasoft.
– Katerina Tsoupinaki | Corporate & Project Governance/QA Director @ Netcompany – Intrasoft
In the ever-evolving digital landscape where mobile phones become more and more integral to our daily lives and where their...
Read More